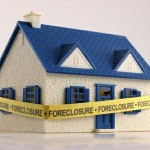 A foreclosure, also known as an REO or Real Estate Owned by a lender, has been acquired by a lending institution through the foreclosure process. The buyer will present their offer to the seller who is whichever lending institution owns the property.
The lending institution will present a multiple page Counter Offer and/or Addendum that the buyer will be obligated to accept in order to purchase the subject property.
The terms of that document will potentially slant the contract totally in favor of the seller.
The buyer will be advised by their agent and the seller to seek appropriate counsel including legal counsel regarding the decision to purchase the subject property.
What should a buyer consider before they decide to purchase a bank owned property?
Related problems that may be encountered prior to or during the transaction may include but are not limited to;
Delays in receiving paperwork back from SELLER
Not getting paperwork back from SELLER at all
A shortened or no inspection period
Being required to perform and pay for all inspections prior to contract acceptance
Being expected to open escrow, deposit earnest money, perform and pay for inspections based on a verbal acceptance by the seller with risk that the seller could then accept a subsequent offer instead
Being required to use a specific escrow company selected by the seller with possibilities of an out of state escrow company
Potential for loss of earnest money if any dispute arises between buyer and seller due to bias of the escrow company in favor of the seller.
Very limited rights, if any, to cancel any contract and receive a refund of the earnest money deposit.
Do not assume all foreclosures will be treated the same. Of course, all lenders are different. Each subject property has a different story that goes with it as well. You will not see the whole picture around any one foreclosure. The lender sees only their perspective of the whole picture as well.
Keep these things in mind when purchasing a foreclosure and remember; the one thing most lending institutions do have in common is the lack of a common sense department.