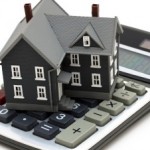 Are you trying to find a home to buy and finding that many need work to be up to your standards of living? So what do you do if you find the perfect home but you also find yourself calculating the cost of work it will take to make it YOUR home?
What if you were offered a solution? It is called an FHA 203k and it features:
One Loan – The purchase of the home and the renovations are rolled into one loan based on the value after the improvements.
Lower Monthly Payments – Renovation loans run at higher interest rates. Since the cost of improvements are spread out through the entire term of a purchase loan, you have only one lower monthly payment.
Loan Type Options – Fixed and adjustable rate mortgage programs are available.
Flexibility – There are no required improvements or restrictions on repairs. Yes, even luxury items such as pools and spas may be included.
Speed – Renovations can begin immediately upon closing.
Availability –  Primary residents, 2nd home occupants, and investors can use to purchase or refinance.
Here is how your renovation loan process will be streamlined:
You will pre-qualify with a mortgage consultant that offers this program.
You will provide all credit documentation, fill out the loan application, and sign all disclosures.
Upon credit approval, you will receive the documentation you need with renovation verbiage for your offer.
Select a property and execute a purchase agreement.
A renovation mortgage specialist will contact you to review any further approval conditions required.
Schedule all necessary inspections such as home, termite, well and septic and verify any necessary permits can be obtained.
Your home mortgage consultant will assign you a HUD certified consultant to determine the scope of work requested.
Select a contractor and provide them with a contractor's packet from your mortgage consultant. Have your contractor complete and return the packet promptly.
You, your consultant, your contractor and your mortgage company will review the scope of work for approval.
The approved scope of work is then sent to an appraiser who inspects the property and determines it's after-improved value.
Final loan approval is only issued after the scope of work, the appraisal, and the loan commitment conditions are reviewed and approved.
You obtain home owner's insurance, title is received, final figures are established and you sign your closing documents.
Renovation must begin within 30 days of closing, cannot stop for more than 30 days, and must be completed within the time frame not to exceed 6 months.
As work is completed, inspections are completed by the HUD certified consultant and the funds requested are disbursed.
You move in to your newly renovated home. Congratulations!
P.S.- If you decide to shop lenders, I recommend trying Cheryl Barber with
Nova Home Loans. Her contact info is 520-560-2109 or Cheryl.Barber@NovaHomeLoans.com