Here's a core guide to each phase of the home buying process.
Phase 5: Escrow, Inspections, & Underwriting
Phase Five: Escrow, Inspections and Underwriting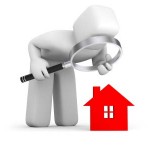 "Opening Escrow" is the point of which the buyer's earnest money and the entire contract are given to the title company. The title company is an independent trusted third-party. They receive and disburse money and/or documents for the transacting parties dependent on the agreed-upon provisions of the contract. The title company will be mindful of all time lines which is why "time is of the essence".
Hopefully you've already started your due diligence by visiting my Buyer's Toolbox. Use any resources that will help you feel comfortable with the location of the home and it's surroundings. You may also want to drive the neighborhood at different times of the day or weekends and talk to neighbors.Professional home inspectors are also available for hire. I highly recommend using a home inspector for their understanding of home systems.  Many home inspectors create detailed reports complete with color photos of  to point out areas that will require your ongoing maintenance, highlight emergency shutoffs and other need-to-knows, and indicating where you should have specialists further inspect items of concern.
Your inspection period is your last chance to solidify your decision to move on with the purchase. This is not a free look. You are already bound by contract to purchase the home. The only reason you can give that entitles you to back out of a contract and get your earnest money back is if a material fact found during the inspection period is unacceptable to the buyer. This is commonly misunderstood and not practiced so, you may be able to get your earnest money back for any reason. I suggest you assume the seller's agent is well informed about the seller's right to your earnest money and not get into a contract to use an inspection period to back out for any reason.
If you're using a loan, at this time your lender should have already asked you for all necessary documentation to get started on the underwriting process. Once you've approved the inspection results your lender will order the appraisal. After the appraisal is completed, the lender will submit your documentation with the appraisal to underwriting to see if there are any further conditions for your loan to be approved. In many cases, underwriters do ask for further information. It may be a letter of explanation of income or verification of funds gifted to you. Each individual is a case by case scenario and dealt with accordingly. I've experienced loan officers who have foreseen potential conditions an advised buyers to be prepared just in case. That is the type of lender that is looking out for you. Remember, "time is of the essence". If a lender is proactive and experienced they will be the reason for a smooth underwriting of your loan. Once that loan is approved, your documentation will be sent to the title company to be reviewed and signed by you.
Don't get too excited now. In most cases, you will not get your keys the same day you sign. The seller has to sign and all documentation has to go back to the lender for final review so the funds can be released to the title company for disbursement.  This process will vary so the best thing to do is contact your lender after you've got the signing scheduled. Ask your lender for an estimated time of closing which is when you can get your keys. This will be an estimate as many things can take place in the meantime that could change that time. Everyone will be doing what they can to make it as soon as possible for you.
First Time Home Buyer Secrets To A Successful Purchase