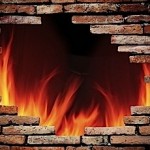 Why do home buyers and sellers choose to work with an agent who lives and works in an office more than 20 miles outside of the city of which the home is located? This is just kindling for a fire. Even if you decide on a different area, you can have the realtor you've been dealing with find you an expert in the new area. You will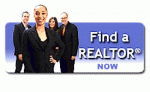 be taken care of, your agent will be compensated for their time by the new agent, and the new agent will have business they would not have had otherwise. Everyone wins and there's no cost to you.
Here are 8 reasons to work with a local expert so you avoid getting burned by a realtor.
Market Knowledge

– A realtor is supposed to help you understand what is going on in the local market. Markets can vary city to city. Who's better to advise you based on their knowledge of an area than a realtor that lives, works and knows the industry buzz in that area?

Greater Accessibility

– A local realtor will be more willing and able to make multiple trips to the property if needed. The house needs to be shown for sellers and buyers usually view more than one home in an area.

Knowledge of Local Tribulations

– During the home inspection phase, a local realtor can prepare a buyer or seller if there's anything commonly addressed in the inspection reports.

Community Affiliation

– Local realtors are connected with local vendors and services to help you at a moment's notice.

Local Reputation

– Realtors want repeat business in their area of expertise so, they use their knowledge of the area to help buyer's find a home or they use their knowledge of the area's amenities to help attract buyers to a seller's home.

Familiarity

– A transaction consists of many people. Don't you want the ones on your side to be an expert in the buying or selling process but in the location as well? What if the home is in a subdivision where there's an extra city tax on the property called a CFD (City Facilities Development tax)? Local agents should know where these are located or, Would you like to wait to find out when your bill comes in? What if you're trying to sell your home and your agent didn't know that your home was in one of the only subdivisions in the area that have ammenities such as:

RV parking allowed
Well insulated 2×6 construction rather than the standard 2×4
All larger than average lots
All single level homes for privacy

Would that hinder their ability to get the maximum potential price for your home?

Navigating Local Systems

– We all know technology can hinder results if you don't know how to navigate through the systems. Realtors know the different local features to search listings to be sure nothing is missed. A small error in a listing or buyer's search can debilitate the results. For example, in my area, listings show Private Water and City Water to be separate but in reality, it is the same thing. A realtor from another city may not know that.

Safety & Security

– Realtors are trained to recognize safety concerns when showing homes. Is an out of town realtor going to be familiar with such concerns in unfamiliar territory? Would the out of town realtor give buyers access to a home without being there because it's out of their way? Not only is that against the realtor's license, but it threatens the security of a seller's home and closes  the opportunity to better understand the buyers thought process. What about the safety of a buyer? Accessing a home without a realtor is trespassing, even if the home is for sale or vacant.