By Jennifer Srock
Marketing A Home For Sale That Doesn't Show Well Won't Sell Well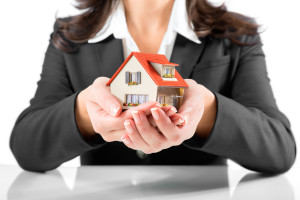 No advertising, flyers, emails, or open houses will a home if it doesn't show well. Everyone knows what "clean" means when it comes to their own home. Start off by being brutally honest with yourself before you have a local expert come in and hurt your feelings by being brutally honest with you first.
It's not a bad idea to visit open houses or even model homes then come back to your own home and view it as if you were a buyer that had just viewed those same homes.  Ask yourself: What's distracting? What's stopping a buyer from seeing their own family living here? Can I spot the highlighted features easily? Does my home look Move-in ready?
Don't buy new accessories to "dress up your home". Focus on eliminating items that will take away from the buyer's experience such as your own personal pictures, your collectibles, anything covering counter space or other nice features, anything like area rugs that could be covering up beautiful wood flooring or ugly stains. Don't leave anything to the buyer's imagination. You may lose a buyer's trust and not get an offer from them or if they do move forward they will find out and it could come back to haunt you in the form of a repair request or price reduction.
If you want to increase your chances of creating a bidding war between multiple buyers competing for your home, make sure your home's listing and showing has the highest potential of doing so. Here are the biggest drivers of bidding wars.
Although it's tempting to do some of the big projects first such as painting and moving furniture, some of the least expensive and less time consuming details carry the most powerful buyer-impressing payload.  Try just washing the exterior of your home, including the windows, screens, driveway and sidewalk. Arm your realtor with sticky notes and give them full rein to stick them on any items they feel would be best removed. (You will also receive our Seller's Pre-List "To Do" Checklist when you hire us)
Shoot Your Own Home Photo Samples
Before inviting your realtor over to take professional pictures of your home, take your own photos and view them as if you're a potential buyer looking at a home for sale. Any eyesores that may impact their decision to take the next step and schedule a viewing of your home? The more it looks like a model, the better. If possible, try to live like a minimalist.
Avoid Misunderstandings That Create A Difficult Environment To Sell Your Home
Advice from TV shows, friends, and other outsiders that are not experts in selling in your specific market area could ruin your chances of selling your home in a timely manner for top dollar. Make sure you use a realtor that is a full-time expert in your area. Not all outside advice is going to be detrimental to a home for sale. Consult your local expert to help you determine what has been working best in your area.
Don't Ask Too Low and Leave Money On the Table or Don't Price Yourself Out Of the Market Either
It's a blessing and a curse that real estate consumers are exposed to more data than ever before. Educating yourself online can be overwhelming, confusing, and even conflicting. I recommend taking it all in with a grain of salt and finding a full-time realtor you trust to help you sort it all out. Your realtor will help you understand your local market through local data and their own logic behind their advice to you.  Realtors at the top of their game will know how to highlight key offer-drivers when marketing a home for sale.
Let Go Of Your Sentiments That May Run Your Sale Afoul
The market sets your home's value. Your desires and demands do not. The ultimate value of your home is determined by what a qualified buyer is determined to pay for it. Your goal is to attract them before your listing becomes, "stale".
"But I spent X years or $X on that!" – You may value a feature that potential buyers may not value the same way. The enjoyment you received out of those features was your return on the investment. Another buyer may see the value as well and decide that it is what puts them in the ready position to bid. That doesn't mean they'd be willing to pay through the nose for it though. Buy putting a dollar value on those features to increase your asking price, you could be pricing yourself out of the market.
"I want to ask a higher price so I have room to come down!" – In fairness, there is a market for that sometimes. Most local markets attract more buyer traffic and competitive offers by being the most aggressively priced. Rather than bothering with an over-priced home, most buyers skip them altogether and look at the other more realistically priced homes first. They may keep an eye on the over-priced home to see if it drops or if it stays on the market long enough they may come in with a low-ball offer with the sense the seller may be desperate and work with them. Again, you could be pricing yourself out of the market.
Text KW2EZ8BYS
To: 87778