Personal & Professional Background
A Bit About Jennifer Srock
I was born in Tucson, AZ where I lived until I was 5. We moved to Chandler, AZ and I lived all over the East Valley of Arizona until I moved to Casa Grande, AZ in 2003. I love Arizona and although I have experience in many Arizona cities, I believe it is a disservice to represent anyone outside of the area in which I live. I believe only a resident or frequent visitor can be a true expert of any area. I will put your needs ahead of my own and refer you to an expert in any area outside of my own. I have done many referrals throughout the nation by researching realtor credentials and conducting interviews prior to connecting you. When you need a realtor for anything anywhere, Contact Me!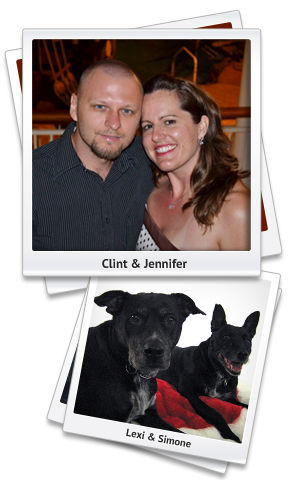 I have been in a serious relationship with Clint Pachl since January of 2003 where we met at West Coast Swing dance lessons. I couldn't let him get away so I arranged for us to be dance partners and that's where it all began. Clint supports me in the technical aspects of my business with his background in software programming and computer skills from his electrical engineering degree that he used to start his online business, Target Meister.
" You know you're in love when you can't fall asleep because reality is finally better than your dreams… "
Dr. Seuss
I have lived in Casa Grande with Clint and our 2 dogs, Simone and Lexi, since October of 2003. Our dogs have since passed away and now we have our daughter, Priya (Pree-Ya) born in 2012 and our son, Remy, born in 2014. Our 2 entrepreneurs in training.
With Clint's encouragement and my background in the real estate industry in fields such as appraisal, mortgages and new home construction, I felt I had a solid foundation to become a confident Realtor in 2005.
I have been a Home Buyer's Specialist since 2005 with a Graduate of the Real Estate Institute designation. My peers voted me in as a director on the Western Pinal Association of Realtors board from 2009-2011. I pride myself on my creative negotiation skills. Check out what past clients are saying about me. Personal Reviews and Zillow Reviews.
I have also volunteered on the Arizona Regional Multiple Listing Service's technology committee and the Arizona Association of Realtors' Young Professionals Network.
"I appreciate your referrals."

If I'm not an expert in the area you're looking in, I will help you find a REALTOR® who is. (no fee)