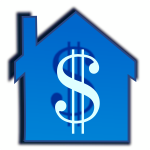 If you've been doing your homework, you probably already have a pretty good guess of what price you might expect to sell your home for. Unfortunately, sellers often choose a realtor willing to list at the highest price or lowest commission. Both of which are getting you started on the wrong foot.  A knowledgable Realtor will use their expertise as well as an unbiased professional perspective of a home's condition to measure the price against the competition.
Experienced realtors know the importance of pricing a home to sell right from the beginning. Sellers need to choose a realtor that is interested in selling their home. Choose a realtor that not only gives you a comparable market analysis but, also explains how your home should be priced and why. A realtor should provide you with the tools to make informed decisions.
When pricing a home to sell, do not shrug off the law of supply and demand. It is the law and if you violate it, there will be consequences. Choosing a price of which you're much higher than a handful of homes yours will be competing with can be a huge mistake. You will become the "stale bread" of homes for sale.
Even if you're tempted to start high because prices are increasing and buyers are competing for homes, Don't Do It! Over-priced homes for sale are used to show value of and sell other homes. Buyers aren't just looking for the right home features. Buyers are looking for the best value.
Finally, keep in mind there is a proven psychology that items priced in "odd" numbers and just under a "century" number are more attractive to buyers.
Pricing a home to sell is an obvious key to selling a home faster. You put yourself in a position to sell for top dollar as well. In addition, preparing to sell a home fast will help you compete as soon as the home hits the housing market. Read More About Preparing to sell a home fast…